FRANCO BARONIO
Bain & Company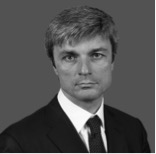 Partner, Milan
Franco Baronio is a partner in Bain & Company's Milan office. He is a core member of Bain's Worldwide Financial practice.
He joined Bain & Co. in 1992 and he has more than 25 years of management consulting experience, with a deep focus on Financial services mainly in European context.
In 2001 he became Partner of Bain & Co. and in 2006 he left the firm to be appointed General Manager of Banca Popolare Italiana: he was responsible for the post merger integration (in 2007 Banca Popolare Italiana and Banco Popolare di Verona merged into Banco Popolare, the fourth Italian retail banking group). In 2010, after the completion of the group turnaround he resigned from CEO of Popolare di Verona and the Board of Directors of Banco Popolare to rejoin in January 2011 Bain & Co. as Senior Partner for the financial practice.
Since his return in Bain he has focused on the development of Industrial Plan for large Banks and Insurance Company resulting in large transformation programs. His areas of focus are Commercial Banking full potential, Active Balansheet Management and de-risking program, Bancassurance and eco-systems full potential strategy. He worked extensively for the Greece Baking System restructuring program.
Franco holds a degree Business Administration cum laude from Bocconi University in Milan and he has a Master in Business Administration at INSEAD, in Fontainebleau.